Helping Improve Your Quality of Life!

At New Horizons Family Enhancement Center, we provide our valued clients with behavioral health services that are tailored to each of their own individual needs. We are dedicated to helping you reach your overall goals and live a happier and healthier life.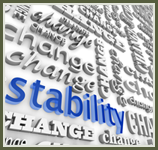 Our Services Assist With:

Adaptive Skills Development
Assistance with Activities of Daily Living
Community Involvement
Transportation
Adult Education Supports
Social and Leisure Skill Development
Personal Care
Protective Oversight and Supervision


Our Expectations of Our Clients:

Work with your staff on the specific goals that you have developed. Do not ask them to do things that are not on your Service Plan.
Should you have concerns or questions about your program at any time, please ask your staff to clarify these issues.
Attend all psychiatric or therapy appointments as advised by your doctor. Should you need assistance in communicating with these providers, staff will be available to clarify any concerns you might have. Your time with these providers is essential to maintaining your mental health.
Respect the staff and providers that you have. Staff will do the same. Accountability is an important part of your stability. Please report any concerns with this, or any other issue directly to the HS/SCL Coordinator.
Be available to your staff when you are scheduled to do so. Events do come up where schedules must change. However, should you need to reschedule, we simply ask that you contact the office to let your staff know ahead of time. Staff will also contact you should there be a problem with their schedules.
Illicit drug use is illegal. Should staff become aware of any such use, they must report it to their supervisor. Drug use can make symptoms of your mental health worse. Simply ask should you need information regarding local support groups or treatment alternatives.
Helping Improve Your Quality of Life!
To start building your foundation for a happier and healthier life, call us today to schedule your appointment today!


Copyright © New Horizons Family Enhancement Center, 2012. All rights reserved.